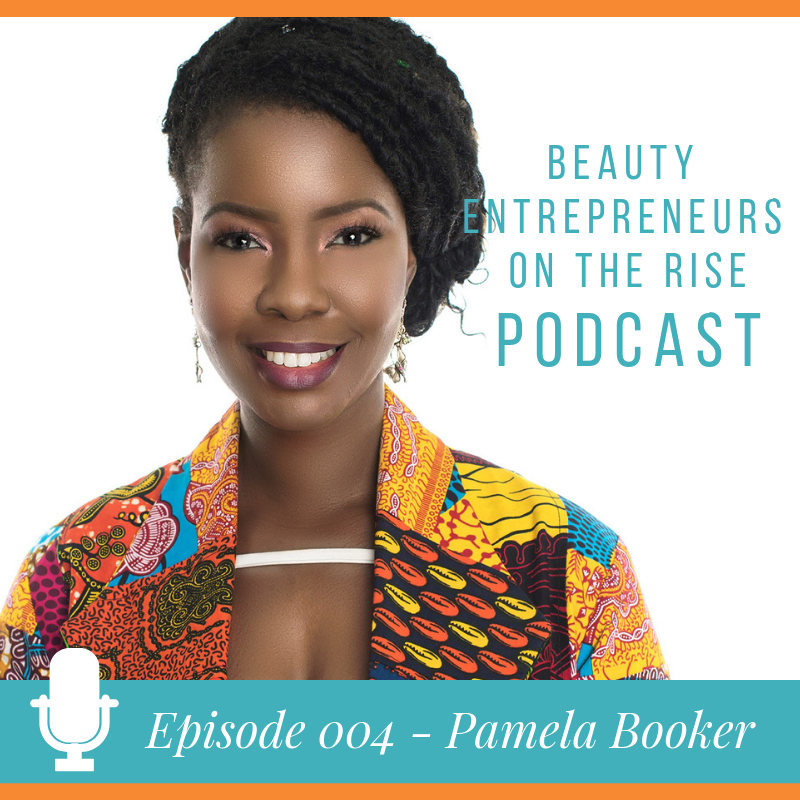 Koils By Nature: Pamela Booker's Journey to Retail Success

Back in 2007, Pamela Booker made a decision. She would cut the relaxer out of her hair and officially go natural. She had no idea at the time that she was taking the first step toward launching a company.

Booker quickly found that standard hair care products left much to be desired. Alcohols dried out her hair and cancer-causing parabens were seemingly in everything. She decided to look for natural products instead but found that they weren't ideal for her natural hair. Like many ethnic women, her hair was coarse, and many of the certified natural and organic products didn't absorb into her hair or keep it moisturized like she wanted. So she started experimenting in her kitchen.

Pamela's background was in engineering; she had to start from scratch. She found simple formulas online, but they weren't natural, so she got creative. She swapped out emulsifiers, preservatives, and other ingredients with natural alternatives. In her own words, "It was a lot of trial and error," filled in with a lot of trips to the garbage bin. But eventually, she struck a winning combination and she launched Koils by Nature in 2009.

Shifting Her Priorities

Today, her products are featured in Target, Rite Aid, and other retail stores nationwide, but it wasn't always easy sailing. Just one year after launching, Koils by Nature was accepted into Whole Foods, but Pamela couldn't meet their long list of requirements (insurance, CPC codes, etc.) and had to walk away from the opportunity. Though Whole Foods was one of her biggest goals, she had to pivot and reevaluate her plan. She decided instead to pitch to black-owned beauty supply stores since few large retailers sold multi-cultural and natural hair products at the time.

Plan B was successful for a few years, but as big box stores started carrying a broader range of products, the boutique stores Booker had relied on for sales started to go out of business. It was time for Plan C. Target had approached Booker in 2013, but she was working out of her basement and feared she couldn't handle such a large contract. They reached out again in 2014 after she had moved to Atlanta, but the timing was still not right. In 2015, fear kept her away from the big time. "I was just afraid. Pure fear. That was it." In 2016, she decided to "get over herself" and chase the dreams she wanted so badly. By 2017, Koils by Nature was in Target and Rite Aid, with other retail stores calling on a regular basis.

Keys to Success

Pamela has learned a thing or two along the way. These are the biggest lessons she wishes she'd know when she was getting started as a beauty entrepreneur.

Do Your Research: This is key. Make sure you have solid formulations that really address a need. Become an expert in your field – not just in the specific niche you represent, but the overall industry you're entering.

Find Support: Booker found a constant source of support in her husband. "You need that encouragement [and someone telling you] 'you know you really can do this. It's not in your own head'" Not only was her husband instrumental in encouraging Pamela to keep going, but she was ultimately able to bring him on as a business partner.

Don't Let the Competitors Stop You: When you walk into a grocery store, you may see 30 different kinds of bread for sale. Does this mean there's no room for more brands? No. As Booker says, "If the shelves are stocked, that means people are buying." Don't let the competitors keep you away from your goals.

Be Different (but affordable): When Booker was first launching, she says customers wouldn't blink an eye at a $22 price point for a deep conditioner because there were very few natural products for natural hair on the market. Today, the market is flooded with choices. She says you need to be different, but not so different as to price yourself out of the market.

Find a Community: Social media groups like "Beauty Brand Entrepreneurs" didn't exist when she was getting started, so she had to attend trade shows and hope to gain insight from others who were successful in the space. Today, there's no excuse to not seek out a community.

Get a Mentor: Booker remembers an episode of Oprah where she asked the audience to write down, in detail, the best life possible for someone they loved. Then, she instructed them to write their own name at the top of the page. When you have a mentor, you have someone else to write that "Best Life," so you can see just how far your dreams and goals can really take you. In short, she says, "Mentorship has helped me see past my own vision for my business."

Connect with Pamela
Want to learn more about Pamela Booker or Koils by Nature? Visit Koilsbynature.com or find her @koilsbynature on all social channels.