I am super excited to share with you one of my PLI clients success story and an opportunity for your business!
Meet Molly. Molly is a beautiful young woman with a heart to help others and she has created an amazing business that supports young women in India so that they can stay in school. I had the honor of working with her as she set up her business. And when I say amazing, it's an amazing business that provides opportunity to girls and women in need.
Molly now has an opportunity to share with my PLI members. She is looking for other businesses to provide samples for her monthly subscription boxes. This is a fantastic opportunity (don't rule yourself out just because you are a start up-it's perfect for you!)  Read more below about the opportunity: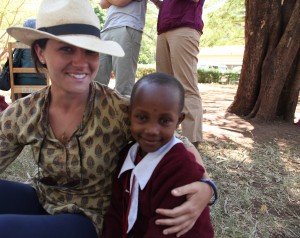 Woman for Woman, Month for Month
Cora delivers safe and healthy organic menstrual management products, along with natural health and beauty product samples, to women monthly by mail. For each monthly box we ship, we provide a month's supply of sustainable sanitary pads to a girl in India so she can stay in school, play with her friends, and be her radiant self, every day of the month. Woman for woman, month for month.
Currently launched in Beta, Cora is developing a program to expose natural health and beauty products to its subscribers, while also providing useful analytic's to you about who ultimately purchased your brand after sampling it. During this Beta period we will provide your products in a shipment of our monthly boxes, evangelize your brand to our followers, and work with you to establish the types of customer analytics that would be most useful to your brand. When we launch our full website, we will provide ways for customers to purchase full sizes of your products, and provide you with data about who ultimately made a purchase.
It's a Win-Win:
Your brand gets exposure
Your products go into the hands of women who are already committed to using healthier personal products, and you get information about which types of women your brand appeals to.
We're excited to work with you!
Sample Product Guidelines
Product Quality
All products should be natural or certified organic. Natural or organic products should:
Be made up of only, or at least mostly, natural or certified organic ingredients and be manufactured with appropriate processes to maintain ingredient purity
Not contain any ingredient with a suspected human health risk
Use no animal testing in its development
Use biodegradable ingredients and the most environmentally sensitive packaging
Product Categories
Personal care
Cosmetic
Supplement (Individually packaged)
Food, Beverage, and Confection
Bath & Candle
Essential Oil
Minimum Sample Quantity
50 pieces per product
Contact
Molly Hayward, Founder
molly@corawomen.com