I have a question for you.
Have you ever attended a health and beauty expo in your town?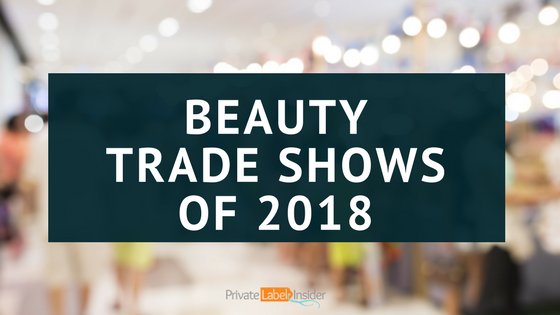 What about consumer shows, like health and wellness expos or hair shows?
It should come as no surprise that I am a BIG supporter of trade shows!
Even though they may seem a little "Old School," there is nothing better than getting out and meeting people in real life. Some day (in the not so distant future) you may be showing off your brand at an expo or trade show, so attending as a consumer is a great way to learn what sells, how to market, and what you're naturally drawn to.
It's also just wonderful to meet fellow beauty entrepreneurs in your local community! You may even meet some future customers!
Here are my recommendations for 2018 Face, Skin, Body, Hair Care, and Make Up shows. Of course, you don't have to go to them all. Use this guide to choose the expos that fit with your product aspirations and schedule.
Industry Shows
Consumer Shows
Hair Care Shows
Make Up Shows
Skin Care Shows
This is the kind of insider info I'm constantly sharing with my Inner Circle members.
Want to get in the Inner Circle Mastermind? You can officially become a member here.
It's just $97/month. Trust me – you could EASILY spend more than that on one silly mix up with a vendor or from overpaying on label art. These are both SUPER common pitfalls for new beauty entrepreneurs without expert advice and resources.
With the Inner Circle Mastermind, you'll have access to an incredible treasure chest of resources to save you time, money, stress, frustration, and mix ups as you launch your beauty brand business.