A reader asked me this question so I thought I'd answer it for everyone.  He said, "I'm wanting to start a private label project but not sure how to protect myself. Will the manufacturer steal my ideas?"
That's a common concern. Many business people in the game are worried that if they share their ideas with anyone else that person will steal and they will be left with nothing.  Here are 3 solid tips on how to protect yourself when starting a private label program.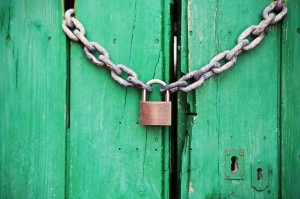 Tip #1: Sign an NDA. 
An NDA is a non-disclosure that says anything I share with you stays with you and vice versa. It won't make it impossible but it should at least make it official.  Make sure that it's a mutual NDA so that the manufacturer can share their ideas as well.
Tip#2: Ask if the manufacturer has their own brands.
Many times manufacturers that are contract manufacturers have their own brand and it's important to know which brands and where they sell.
There are a handful of manufacturers that are only manufacturers, these are my first choice of companies to work for.  If they are in the private label business, chances are they are selling their own brands and/or same formula to multiple people – hence private label.  And that's okay, and it's good to know so you can see where your competition is selling.
Tip #3: The one thing no one can ever steal or creatively borrow is Y-O-U! 
People connect with people, even when it's a skin care, hair care or personal care brand. People want to buy the story behind it and usually that story is you.  It is possible that someone might try to take your idea but they can never take you and your unique touch that you bring to the product. So go ahead with your private label project with confidence knowing that YOU can't be duplicated.
Need more help? Join my newsletter list at the bottom of this page where I teach people tips for all they need to know about the private label industry!