It all starts with a vision when you are starting a new project in private label. Vision for your project will add more fuel to the process than you can ever imagine.
Private labeling a product sounds simple enough: you call a manufacturer to find out their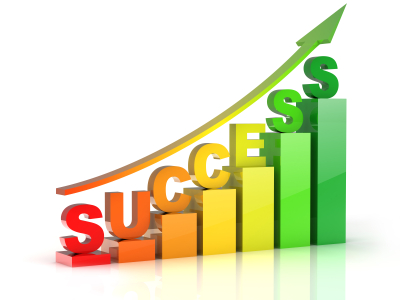 minimums, products offered, etc. and then you stick your graphics on the label and your done right? Sort of right. Just finding the manufacturer can take a bulk of your time.  Then most people are shocked to find out the lead times for a new project can take anywhere from 4-11 weeks depending on the product you select and packaging.
How do you make sure that you are successful? Start with a plan, get a vision and develop dogged patience to see it through the end.
The Plan: 
Your private label plan depends on what and who you are trying to market to.  If you are planning on selling your beautifying amazing shampoo to baby boomer's start doing your research on the following:
1. Where do they shop? Are they buying in bulk at Costco? Does AARP have lots of advertiser's for the same product? If so, that's a good sign.
2. What is the average price on the market place (this is important)?  Knowing how to price is just as important as the product itself.
3. Take note of the types of packaging most products are in. Breaking the mold on packaging can sometimes work but often times it doesn't.
Then build your version of the successful brands.  With an idea of what's in the market place you can begin to differentiate your brand and offer value to your market place.
Perhaps your brand will offer a flip top in a softer plastic so it's easier for aging hands to squeeze out. Or maybe your graphics will be retro like old time to relate to their childhood.  It's all about research and understanding your audience.
Once you have an idea of where your target market is shopping, what your competitors are selling to them and for how much, you can build a better version.
Move on quickly to the next phase – development
Time matters in the private label industry. Trends change yearly and sometimes seasonally. A new report will come out proving or disproving the current "hot" item and your entire business will have missed it leaving you scratching your head.  Think green tea, acai, and resveratrol….
I suggest that once your research is complete. You begin to do the following:
1. Locate a manufacturer – dedicate 2 hours a day to calling to get the right one. If you need help with the questions to ask, we have a 'free questions to ask' ebook here.
2. Hire a graphic artist.  You can do it locally, but this is where you need to hire one that gets your vision. Have them begin to create mock ups. One of my favorite resources is Odesk.
3. Get the business side of your business set up. Get your business tax id, mailing address, phones numbers, websites etc. set up.  You'll need these sooner than later.
4. Create your prices and sales sheet so you are ready once you pull the trigger on starting your manufacturing.
If you dedicated 2 hours a day to your project even if you work full time in less than 4 weeks you could be up and running.
If you need further help, we are here for you. We have a very active membership group that offers support, tips, weekly calls and manufacturer reviews.