Ask Melody
 

Dear Melody,

I love all of your helpful posts. Can you tell me what is the difference in profit between private label, custom manufacturing and making your products at home?

Thanks,

~Amy
Amy, thanks for following on Facebook! This is a question that many readers ask me.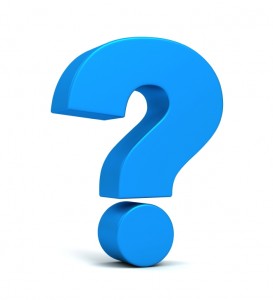 Let me explain the difference in profit on each method of creating your own brand so that you can decide which is the best strategy for you to create your product line.
The Cost Involved In Private Labeling a Product
The cost to private label a product is generally higher than custom manufacturing or making your products in your own studio or kitchen.
The cost can be anywhere from $1 per unit up to $5 or higher per unit over custom manufacturing depending on the category (hair, make up, sunscreen or skincare) and volume of units that you purchase.
Private label skin care, make up or hair often times allows for lower volume purchases, 100 per SKU vs 5000 per SKU of custom. However, you will pay more upfront. You also pay more for the time it takes for them to create your brand, apply the labels, or artwork, pack out the boxes etc.
Where You Save Money Using Private Label Companies
The advantages of paying more upfront can often times save you money in the long run. For example, you don't have to purchase as much inventory which is HUGE when you are launching a new line or expanding into a new market.  You also save on time, as it's often a much quicker to market than custom manufacturing. It's not uncommon for private label companies with in stock inventory to be able to turn a new product around in 2-4 weeks.
Another advantage is that you don't have to purchase any of the components: Packaging, labels or silkscreening your products. That save you a ton of money.
Cost of Custom Manufacturing + Advantages and Disadvantages
Custom manufacturing is where you contract with a manufacturer to create a unique formula just for your company. This is used when the customer either supplies a formula, works with a manufacturer's in house chemist to create a formula, or takes one of the manufacturer's formula and makes minor changes.
Cost for using custom manufacturers are much lower than private label depending on the volume purchased and individual product.
For example, a stock private label hair cream may cost $8 for 100 units of an 8oz. bottle but will cost $4 of the same 8oz. when 2000 units are purchased.
Custom Manufacturing Has Many Advantages
1. It's a total unique product for your brand. This takes away many of my reader's fears of having their line duplicated. This also allows a brand owner multiple advantages in marketing their products to consumers.
2. The price points are much lower. Enough said, when you have lower price points you can have more room for a marketing budget, wholesalers, distributors etc.
3.  Formula ownership. If you supply the formula (equals 100% not just ingredient list) or purchase the formula you own your own formula and that gives you control over your manufacturing cost.
When you own your own formula, you reserve the right to move manufacturer's as needed as relationships changes, your business grows or you want to centralize all of your production and shipping.
Custom Manufacturing Disadvantages
1. Cost: For a start up business buying 5000+ SKU's at a time is a big investment. Even buying 200 SKU's is a big investment.  If you are a new Amazon seller or Shopify seller it may be a wiser strategy to start with less inventory and scale up.
2. Lead times: Developing a new custom formula, even if you own the formula or have been making it at home, can take anywhere from 1-3 months plus 4-6 weeks on production time. It's not unreasonable to expect to wait 3-4 months of total time for a finished products. Those delays can cause you time and money in a competitive landscape and can cause you to miss important selling seasons (summer time, holidays, etc.)
3. Custom doesn't always mean 100% protection from your formula being duplicated.
Sad but true, just because your product is a custom formula, many smart chemist out there can knock off or your recreate your formula. However, what they can never knock off is Y-O-U and your unique branding. 🙂
Cost of Making Your Products At Home vs. Private Label vs. Custom
Many indie crafter's make their product at home initially as a hobby and then they actually turn that hobby into a business.
When indie makers are ready to outsource to a manufacturer they have often times experience sticker shock!
Many times they are used to paying straight cost on raw materials, packaging and they don't include labor into their bottom line so when they take it to a manufacturer they have Sticker shock.
The Cost of Making Products In Your Home Studio
1. Raw materials – purchasing them and shipping cost
2. Mixing time and equipment
3. Basic quality testing to make sure there are no bacteria growing in your products (a must do)
4. Packaging – you have to purchase all the packaging components, shrink wrap, labels, bottles etc.
5. Outer boxes and shipping boxes, bubble wrap etc.
6. Labor – many indie business owners don't factor in their labor but they need to.
7. Profit – This is one that is overlooked but needs to be considered if you intent to be a business and not a hobby.
While the per product cost may seem lower than the quotes that you get from manufacturers after taking into count all of the cost many of the indie crafters find it's cheaper to outsource so that they can focus on the thing that matters most in their business: more sales!!!
There you have it the pro's and cons of each product development strategy. I am still a big fan of private label as a strategy, especially for start up businesses.
Ready for the next step? Download my roadmap for creating your own brand.