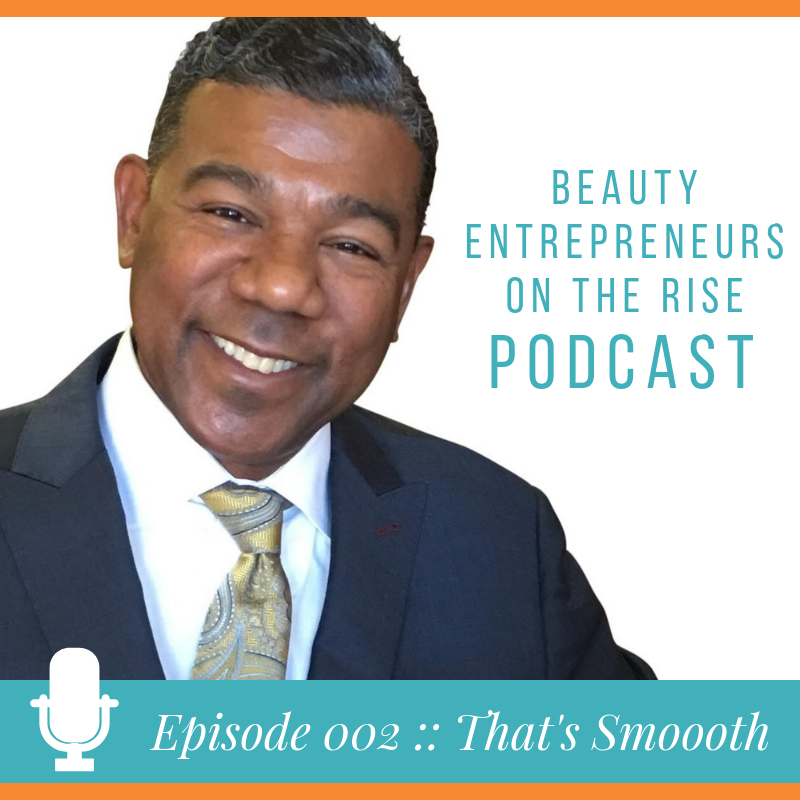 Meet Miguel Martinez, creator and founder of That's Smoooth Shaving Line a haircare for men with Wavy and curly textured hair.
I love Miguel, forget like, love like LOOOOOOOVE Miguel. This man has amazing product and drive and went from taking products barbershop to barber shop to selling on the shelf's on Whole Foods and Macy's.
His dedication and commitment to seeing his vision to market helped him jump over, move through and get his product done.
That's smooth shaving line is consistent of:
Pre-shave oil

Shaving cream

After shave balm

Beard oil

Cruelty-free synthetic silver tip badger brush

2 piece razor
Check Out These Highlights:
A fellow Howard Grad doing his thing! Shares how he grew up to be well groomed by his mother. [0.54]
He started his line from having skin irritation and needed to design something to sooth skin because was already using high end products and still had to adjust the recipe. [1:56]
Biggest Lessons on Branding:
Asking advice

Accepting criticism

Doing research

Thinking outside the box

Experimenting with ingredients       
Quote:
Must have a why! What's your drive?
Resources Mentioned:
Facebook: @thatsmoooth
Instagram: @thatsmoooth
Twitter: @thatsmoooth
Websites: ultimateshavingexperience.com and thatssmoooth.com
Podcast: Play in new window | Download
Related Posts You Might Like...