Recently I read an article about 19 indie brands that have sold out to larger corporations and it made me think would you sell out? There's lots of examples of brands that were sold recently to BIG companies including:
1. GlamGlow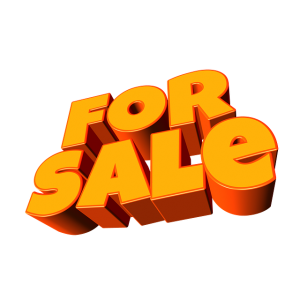 2. Urban Decay
3. Carol's Daughter
4. Enjoy Life Foods – not a beauty product but definitely an indie product that sold to Kraft.
5. Burt's Bee
6. Tom's of Maine
As a small business owner, we start out doing what we do because we love it. But there does come a point when the business matures, your small staff has grown, negotiating contracts with BIG vendors has become more difficult and the energy it takes to run the business may be more than you imagined.
Or maybe the business has outgrown you and/or out skilled you so when the opportunity comes, you jump on it because with the right organization and marketing that the larger corporation offers they can take your beloved business to the next level.
For some business owners, it's not selling out because it was their intention from the beginning, they created the brand with the single goal of building a raving group of grass roots fans and selling it to a larger company. Is that your intention?
If the opportunity was good enough, and you had the opportunity to still run the business but not own the business and still do what you love without all the employee headaches,  production headaches, vendor headache would you sell?
Let me know. I'm curious.