This weekend, I asked the FB community what they most needed help with and is what they responded:
"How about succeeding on a 'shoestring budget'".  And I thought, that was a great idea, let me answer that question.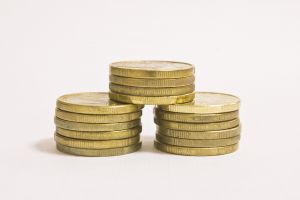 Let me list 5 crucial things you must do to succeed on a shoestring budget. They have absolutely nothing to do with product development by the way:)
1. Know your market –  Get absolutely 100% crystal clear on who your ideal customer is.  Talk to them daily on social media, ask probing questions, watch them at craft fairs or locations where your competitors sell products.  Study your market. Don't assume either. Just take in the information on who your ideal client is, their needs and how you can serve them – you may be pleasantly surprised.
2.  Learn to speak their language – After you have studied the market, next is to learn how they think. The words they use and repeat it back to them as you take the time to get to know them. You'll be amazed and how your customers respond to you.
3. Don't cast a wide net –  Get very specific on who your client is, what issues they need to be solved.  I can't tell you how many people say I want a skincare product that will treat acne, dry skin and make work as an anti-aging product.  It's like what? You want a skin care product for people with acne (13-30), dry skin (40+), anti-aging (40+). An all-in-one approach to different market's won't work. Pick one market it and master it.  You can bring out multiple sku's for one market.
4. Before you create a product, create it on paper –  This is one tip I want everyone to take to heart.  Don't do anything until you have created the line on paper. The look and feel, packaging, pricing, all of it because as you study and learn that product line may evolve and it's easier to start over with a pencil than it is with 1000 bottles of a product that you can't move.
5. Create demand – How are you going to create demand for the product? That's the difference between successful brand owners and non. I've worked with companies of all sizes from one-man (woman) shows to multi million dollar operations and the absolute one thing that sets them apart is their plan for an ability to create demand.  And let me tell you that most of them are not in the mass market retail chains. Nope, they are in the very niches spaces of retail and that's space where I want you to dwell as well.
Work harder on defining and studying your client base and creating demand for your product than you do worrying about the logo, bottle, product development stage.
Because while, creating product is awesome (I do it weekly) that alone will not make your brand a success and from the bottom of my heart, I want you to succeed.
Leave me a comment, or hop on the
Facebook page
and tell me which tip you plan to implement this week (another tip – work with a sense of urgency!)
Related Posts You Might Like...