Many of you just starting your business, are not only running your business but also working while also taking care of a family and have busy lives. I know it's easy to get overwhelmed.
Between work, your business and family, community obligations and taking time for yourself it feels like you are constantly running.
I wanted to share some very successful tip on how to go from frazzled to in control with time to spare!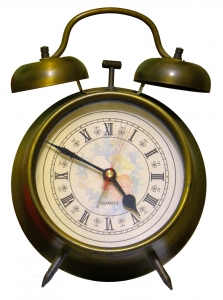 1. Get clear on your top 3 priorities.
Maybe those priorities are work, starting the business and spending time with your family. Then add 1 more in for yourself. For me the extra added time is for exercise. I am now getting up at 5am to do a video or it doesn't get done and I feel worse and worse.
One thing I have learned as a mom is that you really are your big asset in your life and your family's life if you have kids.
If you don't make it on your list than your priorities and goals won't get done:)
Write those 3 things on several note cards. Write small as we are going to add to it! 
2. Next write out your top 3 goals for the next 3 months.
I don't want you to focus on your 5 or 10 year goal. We need to gain momentum now with the top 3 goals!
Let's look at what you need to accomplish in the next 3 months.
For some of the handmade business, maybe it's writing out a marketing/sales plan from March-May that includes ways to increase your sales. Explore what local fairs, craft shows, and other events you can attend and schedule them.
Start-ups, write out your top 3 goals for the next few months. Maybe it's getting your logo designed, website up and first sale made. Whatever it is, it's fine but just write it out in bite size doable and achievable goals. We are looking to gain momentum and confidence. Write those on the note cards as well.
3. Cut out anything that is not on the card and FOCUS.
This is the hard part, it's like cutting your cable for some. But if you really want to achieve the goals you just set, something has to give. Look at how you are truly spending your time and see what lines up with your priorities. If it's not on the card, it's gotta go…at least for now.
4. When you work-work.
For the next week practice on mastering focused work.
Turn off the phone, chat's, IM, Facebook, Twitter.
Focus on what's in front of you.
Do this 3 times a day, set a timer for 1 hour at a time and focus.
That tip alone will help you accomplish so much more!
5. Be sure to play
This one has been a new one for me. I found myself constantly looking at my phone, in the middle of the night when I'm with my kids so I decided to put the phone down. Bought a peaceful alarm clock for my bedroom and am working to regain my own time without the distractions and to play more.
Hope these tips are helpful for you as you go on this path of creating a life and a business that you love! Remember thing strategically not realistically! Would love to read your comments.