Before we lift our glasses in celebration of a new year, we decided to reflect on the year that was 2014. In honor of the past year, we've compiled a list of our top ten blog posts that are worth another look. Whether you are reading these engaging posts for the first, second, or third time, we hope you take what you've learned with you into 2015, and beyond.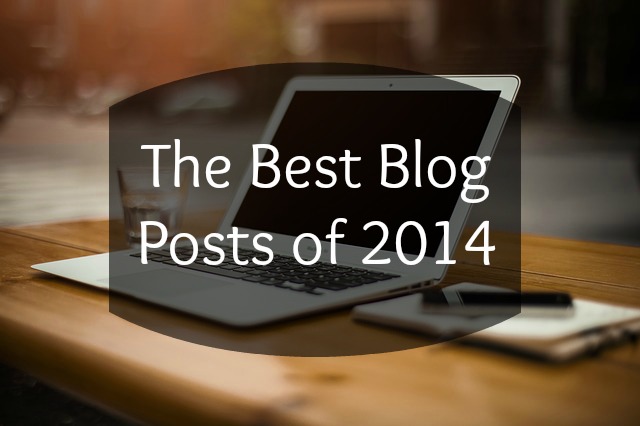 5 Crucial Lessons on How to Make a Private Label Product – Thinking about starting your own line or curious about what's involved in making a private label line your own? See just what it takes to make your dream a reality by reading up on the five biggest lessons we learned by working in the private label industry over the past 10 years.
The Difference Between Contract Manufacturing and Private Label Skin Care – Before you start your own private label skincare line, there are some important things you need to know. This post helps you make sense of it all by explaining the differences between private label and contract manufacturing, from exploring the downsides to understanding who is and isn't best suited for each.
To Patent or Not to Patent? – If you've been debating the benefits or reasons to patent or not patent your product, then this post is definitely meant for you. We explore several scenarios to help you decide whether patenting your product makes sense, or is worth the investment.
How to Create a Product Line with 3 Easy Tips! – Starting a business requires a lot of work and a lot of steps. With so much to do, it can all feel a bit overwhelming. By following our 3 top tips, you can make the process a little bit easier.
What is the Most Profitable Strategy for Creating a Product? – We received so many questions about understanding the difference between profits for private label, custom manufacturing, and making your products at home, that we decided to write a post about it. We designed the article to help you understand the difference for each, so you can decide which strategy would work best for you.
3 Elements of a Successful Skin Care Launch – No one wants to build a skin care line only to have it fail. By understanding the three most important elements needed to launch a successful skin care line, you can ensure your products will be around for the long term.
Sticks and Stones May Break Your Bones, but Names Will Never Hurt You…or Will They? – One of the most difficult challenges skincare entrepreneurs face isn't inventing their product line; it's naming it.  By incorporating the three tips outlined in this post, you can make choosing a product name a quick and painless process.
10 Rules to Creating a Killer Brand – Beauty is big business these days, which means the market is very competitive and very crowded. But what if you had the secret recipe for creating a killer brand? In this post, we use our insight and experience in the beauty industry to provide you with the top ten rules you should follow to make your brand stand out and stay competitive.
It Only Takes One – Everyone dreams of launching a full line of successful products, until the reality of time and money kick in and make a full line a huge challenge. The truth is, you really only need one product to start your line. In this post, we show you how Mixed Chick's hair care became a success by launching what is now their signature leave-in conditioner.
The Benefits of Private Labeling a Product – As a big advocate of private labeling, we've devised a list of the top three benefits for choosing the private label route, no matter which beauty industry segment you are interested in pursuing. You'll learn why going private label takes the guess work out of developing your own formula, while also saving you time and money.