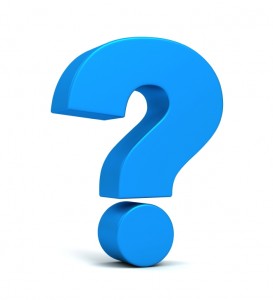 Q. I make my own formula at home but my sales are growing too fast for me to keep up with demand.
How do I outsource it to a manufacturer? And who owns the formula? A few manufactures told me that they own my formula and that's not right. – Deanna
That's such a great question and one that I get regularly. See my answer below:
A. As a hand maker or indie maker there comes a point where you have to move your manufacturing to a contract manufacturer and it can be scary and exciting all at the same time.
There are a million of "what ifs" running through your mind, like what if the quality is bad, what if the manufacturer steals my formula, what if I can't afford outsourcing it, etc. So let me share with you some tips on how making that transition easier for you.
Tip #1: Make sure that your formula equals 100% and is in it's final form
This means that when it's all added together it equals 100% and a cosmetic chemist can convert it from tbs to their measuring needs. Please write down and record all steps including:
Equipment you use – kitchenaid, hand mixes, etc., the type of blades matter, etc.
Record temperatures that you use to heat or cool the product to and for how long at each phase
The order that you add the raw materials in to be mixed
Any special steps, do you have to use a cheesecloth to strain extracts? Write those little things down.
Make sure that the preservative systems is strong. If you are still refrigerating your product to make sure that mold doesn't grow your product is not ready for contract manufacturing.
Tip #2: Formula ownership
As a beauty brand owner, if you bring your formula intact and ready to go to a lab you will always own the formula. What you won't own are the manufacturing processes, that's proprietary to the lab.
If, however, your formula needs work such as it's separating or the preservative system is too weak and the lab has to make changes, then the manufacturer owns those changes. If you want to avoid that, it's a good idea to work with a cosmetic chemist to get your formula 100% ready for production.
Tip #3: Find a manufacturer that has your same philosophy
I can't express this enough if your brand is organic or natural and you work with a lab that does not have a lot of experience with this category then you will have a very frustrating experience. You need to work with a lab that not only stocks the ingredients but produces the type of products that you want to get done.
I think of manufacturers like bakeries. Some do cookies really well, others make the prettiest wedding cakes but all of them specialize. If you find a lab that does both skincare and makeup either they own multiple factories or they are outsourcing your project.
When you find a lab that is in alignment with your brand's philosophy it will be a wonderful partnership.
Tip # 4: Realize that it will cost you money and be prepared
When you move making products from home to a lab there will be extra expenses.
Lab development fee
Testing – such as preservative testing or stability testing
Minimums – some labs will do pilot runs or have smaller minimums but be prepared to buy at least 500-1000 units per SKU
Lead times – it will take you development time plus production. Development time will be 1-3 months and production is usually 6-8 weeks depending on the type of formula so plan accordingly.
Moving to a contact manufacturer is a great big wonderful step in the hand maker's business. It means that you as the business owner now get to focus your energy on growing your business instead of making everything! Congratulations!
If you need help with anything, be sure to join our free Beauty Business Entrepreneur's group. I'm in there answering questions all day long and we have a great community of other Beauty Entrepreneur's supporting each other and sharing resources! Join here!