When considering how to package your skin care products there are certain elements that must be considered when selecting packaging for cosmetics or skin care.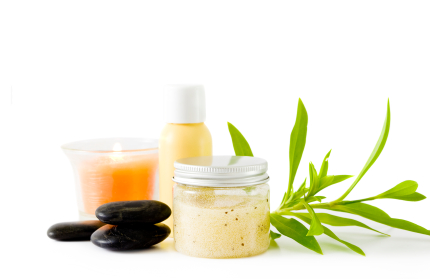 1. Over all look and feel of the brand. Does the packaging reflect the over all feel of the brand? Does a standard white bottle express luxury? If not, switch it up. Don't be too cheap in your container packaging. It's imperative to make sure the price point and the packaging match.
2. Decoration options. labels vs silkscreen, plus cost, minimums, ship time and ease of applications are things to take into consideration.
With labels, there is more flexibility in making changes, less set up charges, more colors for a better price.  The only issue with labels can be quantity purchased and to be sure your cosmetic manufacture either has the equipment or experience to label the products.
Silkscreening is simple. It can be costly if done in the states, however it looks nice. Most silk screeners have set up charges and per pass charges. Lead times usually run 10-12 days. Silk screening and labels give you a chance at foil decoration if that's desired.
3. Safety. Does the packaging pose any possible safety issues to your customer? This is important. Recently a client of mine used a bottle that had glass inside. He had many returns because the glass shattered as people tried to pump out the product.  Needless to say, safety was a concern and he had to start all over with selecting his packaging.
4. Complaints. Any known complaints? Does the packaging need to be primed if it's airless? Does the spout get clogged? All things to consider, think of your customers. What will their experience be at home with the product?
5. Lead times in stock vs. custom order and location. If the product is in stock, usually the lead times is 7-10 business days. If not, it can be up to 12 weeks. If it's coming from China and 6 weeks if coming from Italy. And then you need to freight it from whichever port it lands into for your manufacturer.
6. Price. I always recommend shopping for price on packaging. 5 to 10 on the same packaging can make a big difference when you are running high volumes of product. If you are just beginning you may have to work with distributors such as SKS-bottles, e-bottles, or Container and Packaging. But once you are doing 1000 plus of an item, I recommend shopping around for your packaging.
7. Pack outs. Does it require bubble wrap, dividers, or foam tops in the baskets? Seems simple, you fall in love with a bottle and forgot to think about one thing – how does it ship? If it's glass or acrylic it needs to be in a divider with, at minimum, foam on top.  If it's a standard tube or jar, then dividers alone should work.
8. Can my manufacture fill this type of packaging? This is so crucial. Not all manufacturers have the equipment to label tubes, or fill less than 1o oz. fills. Sometimes the equipment needs special tooling and that can add an additional 4-6 weeks in time and additional money to customize the machinery.  Always check with your manufacturer before selecting packaging.
How do you research your containers and packaging? Love to hear from you! You can reach me on twitter: @privatelabeltip.
Need help with your project? Leave a question in the comment section.