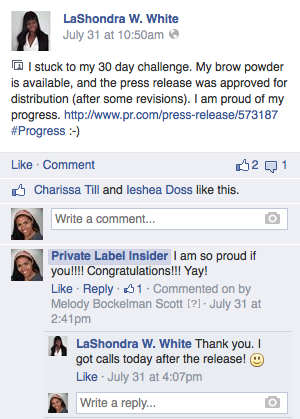 I wanted to congratulate LaShondra White on her accomplishment. She stuck to the July Focus Challenge and got her product out! Go say congrats and give her some love! How awesome!
Focus. Commit. Get the assistance that you need in whatever stage of the process that you are in and knock your goals out of the park!
It's a new month, time to set some new goals and knock them out!
It's all possible!