Many people have the dreams and desires of starting their own line of products, either skin care, cosmetics, hair care, soaps you name it they can't wait to create it.
And then reality sets in, creating your "own" line is expensive. The cost of the chemist, the minimums required by the manufacturers, the packaging minimums and artwork cost can all add up and make the dream of starting your "own" formula just that…a dream.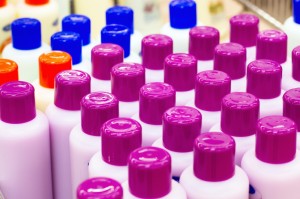 So what's the next option? Private label.  And private label is certainly more involved than slapping a label on a product and selling it.  I'm a big fan of private label for several reasons, usually the formula's are ready to go and proven, pre-tested with packaging, low minimums and faster turn-around times.
However, the biggest hesitation that I hear from my clients are:

"How do I make a private label product my own? My customers deserve something that I came up with."
"It's not 'ethically' right to sell someone else's formula's to my clients – it must be original."
"Won't the manufacturer sell that same formula to everyone?"

Let me share with you the 5 biggest lessons that I've learned in my 10+ years in this business.

Lesson #1: Your biggest responsibility is making the private label brand your own.
Your customer's absolutely deserve the best, no doubt and they trust you to bring them that.  The best way to make a private label product your own is to do your due diligence.
Research the important ingredients that offer awesome benefits for your category.  Find out if organic vs. standard ingredients are important for your customers.
It's your job as the product owner to create something that you not only believe it but will benefit your customers.
Your clients want results and it's your job as the product owner to find targeted solutions for your clients.
Lesson #2: Answer your why's, who's and what's.
Answering your why's who's and what's will help you create a story, a profile of your client and a beginning of the heritage of your brand.
1. Why are you making this product line?
2. What problems is it solving?
3. Who is going to be purchasing your product. Now, obviously if you are a spa owner it's easier – you know your clients.
Lesson #3: What makes it unique? Here's a hint Y-O-U are a big part of why it's unique!
Are you an skincare professional? Are you solving a problem like sensitive skin or ethnic skincare? Maybe you created a supplement that helped get your health back.
Whatever that is, your story is a big part of what makes the product unique.
Lesson 4#: Make your brand brand as cohesive as possible.
This needs to be clear to you and your customers. This theme needs to flow through every aspect of the product, including packaging, labels, label claims, marketing collateral, website and more.
One lesson we learned from the recent Hot Tot's on Shark tank was that there was a disconnect between her ideal target and her packaging. It was very hard to see by her packaging and label that it was an organic product line for kids.
Lesson 5#: Put it all together.
Write out all of the questions and you will quickly begin to see your brand and brand's message show up. All of a sudden you move from slapping a label on product to a custom designed line that you poured your heart and soul into.
Ready to start your own line? Grab this free step-by-step guide.