Are sales faltering? Do you keep wondering what your doing wrong? Have you considered that maybe your prices are too low?
Lots of product business owners shop watch their so called "competitors" discount their prices to almost nada. So you start thinking, maybe I should too…and I'd like to offer here that lowering your price will not raise your sales or increase your brand's value in the eyes of your customer. Period.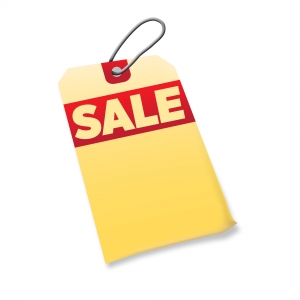 Let's get back to the basics.  Look at companies like Nordstroms – they don't have constant sales. They have ½ yearly sales where loyal customers look forward to deals. And they also have the Rack (which is a free standing separate experience for their bargain shoppers)
What makes Nordstroms work? They offer amazing service, with a great shopping experience and make you the consumer feel special and important.
Low priced products are abundant and frankly worthless. You and your brand are more than the common everyday brand that you can buy on the market. Be more.
So what' s missing? Strategy and understanding of who your customer's really are and what their needs are.
Spend some time thinking of the interaction that you've had with your customers – and if you don't have customers go read customer reviews on similar products on Amazon, QVC, HSN see that the customers talk about.
Normally, it's not price – usually it's how well the product performed, fixed their problem and made them feel amazing.
And then adjust your product message (and increase price) if necessary to meet those customer's needs.
Follow it up with amazing service and all of a sudden you have a world class (even on a small scale) business.