Yesterday, as I was waiting in the salon I noticed something simple and profound. Something that the big brands know how to do all the time and now I am going to share this secret with you.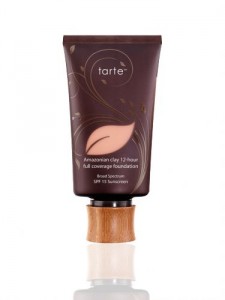 How many times have you drooled over custom packaging or expensive airless bottles? I'm personally in love with the wood packaging right now. I love the simple, earthy feeling of the wood and brown colors.
I started thinking about how many of small business owners look for the "some day" to have awesome packaging when that "some day" could be NOW.
Let me explain, often times stock packaging is simple, white or black solid coloring depending on the category (make up, hair, body care, skin care)
And often times stock feels boring.  Who wants a stock packaging when the big boys are having new molds made out of new material and using cool wood components and I understand but let's be realistic. Most start ups never reach Clinique or Matrix level and that doesn't mean that you can't have awesome and affordable packaging that speaks to your customers.
Let me share with you 3 tips on how to get that custom look that you have been drooling over for less.
Tip #1: Make stock look beautiful with simple use of color
In the picture below you will notice how the bottle is a very simple white bottle with a label that "pops" with color. This is a very inexpensive way to make a stock bottle look beautiful. When you spend money on the label design or artwork it makes the product look amazing while keeping your bottle and artwork cost down.

Tip #2: Change the lid and you can change your life (ok not that dramatic) but still a helpful tip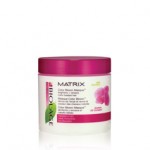 On a standard white jar or bottle you can make a bottle look beautiful by changing the lid.  A white jar looks amazing with a silver lid or a white boston round bottle looks great with a colored lids.  You can switch lids relatively easy. You just need to make sure the neck size of the bottle, just ask your supplier the bottle neck size and what color options they have available.
This is a very simple and powerful tip.  You can see it on lots of product in the hair care market.  On the white jar below, they took a simple white jar and changed the lid to pink while making sure the artwork matched.This is a good solution to make your packaging standout and keep your cost down!
Tip #3: Spend money on your graphic designer
This is the one area where I see people try to save money by doing their artwork design themselves and I cringe.  If you are going to cut cost for goodness sake, don't cut it here!  Spend the money to get a proper logo designed and saved in a format that is workable for most printers. Also spend the money on having your designer make web ready pictures, at the end of the day your product presentation + problem that you solve is what sells the product. If you need help finding a solid graphics person, ask me or look at elance.
Another suggestion is to work with someone who knows the beauty and print industry. They need to understand how a label or silk screened is laid out, all of the information required (net weights, upc codes, etc). If you work with someone without experience it will cost you more in the long run.
Hope these simple tips helped! Please leave me a comment about your packaging experiences!
Related Posts You Might Like...