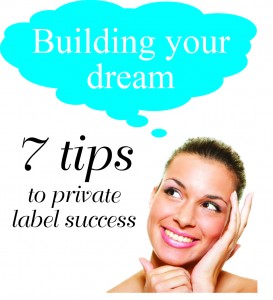 Daily I have the privilege of speaking to would be business owners, people that make their products by hand in their homes, some with small but growing business and a few who are doing well and looking to grow to the next level.
Regardless of your current position whether a start up or thinking of starting up, we all have a dream.
Maybe your dream was to create a product to help kids with cancer. Maybe it was to target a market and make lots of money to put your kids through college. I'm going to show you how to make your dreams come true.
Step 1: Name your dream.
It really is that simple. My coach taught me this. We named my dream and backed out my plans for the next few years and it was eye opening!  Name your dream, I want to serve x amount of people.  My goal is to get on x shelve or make x amount of money.  Once you know your dream then you can back your plan out.
Step 2: Master the basics of your product line. 
Get your message down pat. Make sure it's clear.  Work out all the kinks on your product line. Do you have just one product? Most people and buyers like to buy entire lines and lines that change with the season.
Once you master the basics of your message, product line, branding material. Master the basics of making sales and customer service.  Experiment, make a yearly calendar to plan your busy seasons, sales and down times.
Then master your marketing – keeping up with social media, making your own product, running a home and having a life can get overwhelming so set up those systems.
Step 3: Plan for growth
One thing I can promise you is that big mass merchandisers, and shopping networks want to be sure that you can handle
Volume

Returns

Shipping on consignment

Advertising requirements

Customer service
By time you master the basics you will be in a position to decide what the next growth step is best for you. And it will be a great feeling because you won't be wishing for the pie in the sky as you will be full from all the business on your plate 🙂
Would love to hear your comments below!