Daily, I talk to people who have called multiple contract manufacturers, get months down the road, come to the end, wait for pricing and then never hear from a manufacturer again. Sound familiar?
Maybe you have called contract manufacturers, signed NDA's than wham! An obstacle.
Maybe the pricing was too high, perhaps the minimum batches sizes were too big, or maybe they couldn't fill your order because of equipment limitations. In today's post I am going to show you how to avoid the two major obstacles and teach you how to get your project done!
First things first – realize that manufacturers are slow. There is no other word for it than most are s-l-o-w. Keeping that in mind, will help you develop an attitude of patience.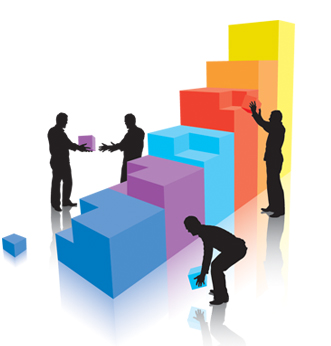 Obstacle #1: Are we a fit?
The first few questions to ask a contract manufacturer is are we a fit?
What is a fit? A fit is someone that specializes in your area. Maybe you make skin care, organic products, or hair care. Whatever it is be sure that the contract manufacturer is a good fit. Be sure they do what you do.
If they do specialize or have experience ask them for product samples before you send them yours.
Ask: do you stock the ingredients that we use? Allow them a chance to review the ingredient list. A good chemist can look at an ingredient deck and tell you quickly whether or not if they have a lot of ingredients and if they can make the product.
Ask: what their minimums are? This is crucial in the first phone call. There is no need to continue if they have a 100 gallon batch size and you need a 1000 oz minimum. This will save you both time and money. 
Ask #1: Are we fit? Do you do what I need?
Ask #2: Do you stock the ingredients we use?
Ask #3: What are your minimums?
Obstacle #2: Price
Money matters and there is no way around it.  Let's say that you are making your product at home and are growing or want to grow but can't make product fast enough. It's time to make the jump, but price matters.
When you are needing to be at a certain price, don't waste time – come out with it. Tell the contract manufacturer the price you need, it makes life easier. However, be prepared for a higher cost then making it at home.
The factors that you need to know when manufactures price your product is includes: Labor, overhead cost, raw materials and complexity of products.
Labor: To make your products, manufacturers employ people to make your products and that cost is included in your price.
Overhead cost:  Buildings take money to run, lights, computers, water, insurance, all the costs associated with running a business is included in your price.
Raw materials: If you have been making your product yourself, you know the cost of raw materials. A few areas a contract manufacturer can save money in is that they can buy bigger bulk – drum sizes vs. 16 oz. purchases. That said, if it's a raw material that they don't normally stock it's not uncommon for manufacturers to charge that material back to the client or negotiate to the client to purchase the one unique raw materials
Complexity: Some products are harder to make. For example balms, shea butters, and chap sticks. If it's a hard product there may be limitations on the equipment that the contract manufacturer has to use so a higher minimum may be required.
Making the leap from making your own product is exciting and if you need more help, I am here to help.
Got more questions? Download my free copy of 10 Things You Should Ask Before You Select a Manufacturer.