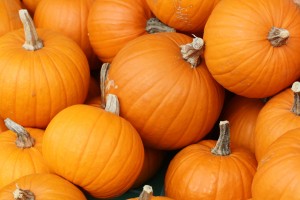 Some of you may have noticed that it's September 9th and Halloween items are on the shelves. Yikes! Most people don't realize that the entire selling season is mapped out a year in advanced. That's right, buyers are making decision on Valentines and summer time inventory now.
How can you use this for your business?  By planning ahead!
Now is the busiest time in the health and beauty industry. September through January is when most people make a majority of their sales but, unfortunately many are not prepared to maximize the holiday selling season.
Here are 5 tips to help you prepare:
1. Manage your inventory. If you keep just enough inventory, check with your manufacturer on their lead times to accommodate growth.  Most business owners see a 40-50% increase in sales this time of year so go ahead and stock up on your best sellers.
2. Schedule your sales, including free shipping offers, holiday bundles and new year resolution sales. Get those graphics made.
3. Invest in packaging. If your products are doing well, keep in mind that come November to the first week of December all packaging that is supplied from China needs to be ordered by November – first week of December. Otherwise you could find yourself without packaging if your supplier does not have a healthy stock.
4. Invest in your artwork. Is it time for your artwork to be refreshed? Need a new look and feel? Now is the time to spruce up your look!
5. Establish your return policy.  I know many of you sell on Amazon and you adopt their return policy, but for those of you not selling on a major ecommerce site, start thinking how you will handle returns, exchanges and gift certificates (you do offer those right?)
This holiday season is upon us and I want you to be prepared! Don't be so overwhelmed that you miss the opportunities in front of you!
Related Posts You Might Like...