Part of a successful marketing campaign includes utilizing the power of bloggers. From makeup tutorials, to product reviews, beauty bloggers across the web are helping women of all ages become their own beauty and style experts. Women love to share and are drawn to community, which makes these blogs the perfect place to learn, share, and enjoy that sense of sisterhood.
With hundreds of blogs to choose from, how do you know which ones to read and follow? We've made it a little easier by compiling a list of some of the top U.S. bloggers below.
The Small Things Blog by Kate Bryan – Best known for its easy-to-follow hair tutorials,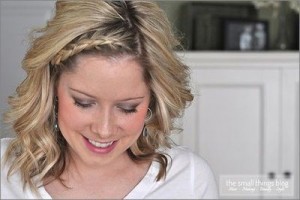 The Small Things Blog actually got its start on Pinterest. After pinning a few hair tutorials on the social media site to help her clients, Kate Bryan realized she could help even more people, and The Small Things Blog was born in 2011. Since then, it has become a source for all things beauty and hair. This former hair studio owner, turned stay-at-home mom has been featured on RealSimple.com and Birchbox.com, in addition to working with Home Goods and Refinery29.

Martinis and Mascara by Katie McBroom – What pairs perfectly with all things beauty? A delicious cocktail of course. Professional makeup artist Katie McBroom started Martinis and Mascara in 2012 as a venue to share her opinions on beauty, with tutorials, reviews, news, advice and much more. Since then, her blog has received much praise, as well as national recognition. In 2013, McBroom was a finalist in Allure Magazine's Beauty Blogger Award, where she was named Most Buzzworthy Blogger of the Year. She will work with individual brands to review products if she believes in them!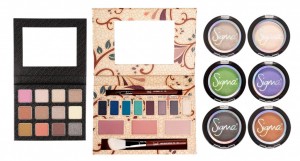 Miss Maven by Teni Panosian – Los Angeles based Teni Panosian is an actress, blogger, and vlogger. She started her blog Miss Maven after being a makeup advisor to both her friends, and their friends. Though she is not a professional makeup artist, Panosian's beauty knowledge comes from years of doing her own research. Her goal on Miss Maven is provide other beauty consumers with the tips, tools, and tricks she has learned herself, and continues to learn. One of the most unique sections of her website is the Makeover page, which allows you to tryout different hairstyles, and makeup looks, from foundation to lipsticks.

Maskara by Cara Brook – As Allure Magazine's 2013 Beauty Blogger of the Year, Cara Brook is helping to make beauty fun with her blog Maskara. Through her blog and articles for Allure's Daily Beauty Reporter, Brooks loves showing women how beautiful they really are, whether through her personal recommendations or beauty tutorials. One of the most unique features of Maskara is The Prettilist, which serves as a hub for Brook's favorite products, all of which she has rigorously tested. Recently, she launched her own line of makeup called IIID Foundation.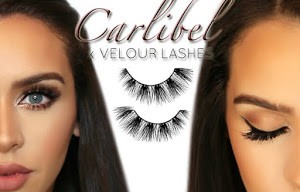 The Beauty Bybel by Carli Bybel – The Beauty Bybel was started by Carli Bybel in 2011 to teach others the tricks they could use to bring out the beauty from within. Bybel strives to bring words of positivity to both her blog and her YouTube Channel. The Beauty Bybel features fashion, makeup, and fitness pages, which showcase tutorials, favorite looks, and tips for looking your best. Bybel also provides links to her favorite shops, brushes, and extensions. In 2014, she launched her line of Carli Lashes for Velour Lashes.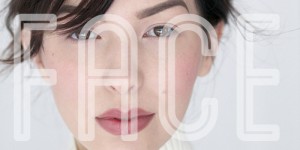 Keiko Lynn by Keiko Lynn – The goal of twenty-something Keiko Lynn's blog is to provide a peek into her daily life, style, and beauty tips. Lynn has been blogging since she was in high school, but found herself in a rut thanks to the daily grind of working from home. Looking to boost her mood and motivate herself to get out of her pajamas, she started Keikolynn.com. Her tutorials are some of the best online, with easy to follow step-by-step pictures, a full list of the products she used, including links to where you can buy them, and a blurb about what inspired her to create each look.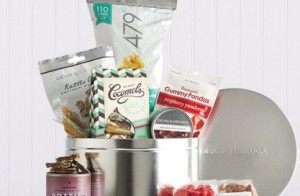 Fashion/Style/Beauty by Kristin Booker – When Kristin Booker started Fashion/Style/Beauty, she had one goal; to address the fashion and beauty concerns of women over the age of 30. Frustrated by the negativity she saw being broadcasted at women of a certain age, she decided her blog would be a place for a new perspective. Fashion/Style/Beauty shows women how to get what they want out of life and how to use fashion and beauty to the fullest. Booker prides herself on delivering honest reviews of trends and products, while providing unique perspectives from beauty insiders.

The Beauty Department by Amy Nadine and Kristin Ess – Makeup artist Amy Nadine and hairstylist Kristin Ess, each bring their expertise to their blog, The Beauty Department. While Ess creates the sites hair and nail tutorials, Nadine handles all things makeup. Their blog is both gorgeous to look at and easy to use, with pages for hair, makeup, and tutorials. Ess and Nadine have gone beyond the typical blog with their Obsessions, Inspirations, and This or That pages, each designed to give their readers a little more insight into their favorite bloggers.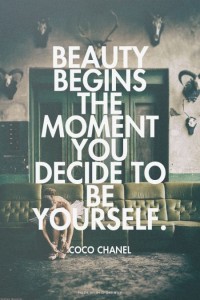 Beauty Bets by Elizabeth Dehn – Minneapolis based blogger Elizabeth Dehn was a beauty lover long before starting Beauty Bets. Dehn provides candid reviews and real beauty advice for smart women everywhere, including offering tips for being a beauty thriftier and getting the best deals on beauty products. In addition to her blog, Dehn is also the beauty editor for Mpls. St. Paul Magazine and ClementineDaily.com, and the creator of several facial products for One Love Organics.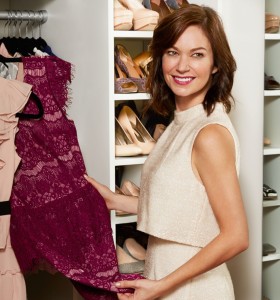 Beauty Sweet Spot by Jeannine Morris – In 2009, TV contributor and reporter Jeannine Morris started Beauty Sweet Spot to take beauty lovers behind the scenes of her life, while providing beauty tips for both women and men. Morris uses her connections to the beauty world and her reporter skills to interview top stylists and fashion moguls to learn about the latest trends and their top beauty secrets. Morris has been named a top blogger by Glamour and Lucky Magazine, and has been featured on E!, Good Morning America, and Today, just to name a few.
Do you use bloggers to review your products? If not, do you plan on including it in your marketing plan?  Leave me a comment and let me know if you plan to include bloggers into your marketing mix.
photo credit, photo credit, photo credit, photo credit, photo credit, photo credit, photo credit, photo credit, photo credit, photo credit